Art Magazine Tutorials--Digital Painting
Comic art tutorials created for ADVANCED PHOTOSHOP MAGAZINE and PHOTOSHOP CREATIVE.
Here're two in-depth, published tutorials I've created on the topic of digital painting techniques. First, a Steampunk-focused pinup tutorial from the pages of
ADVANCED PHOTOSHOP MAGAZINE: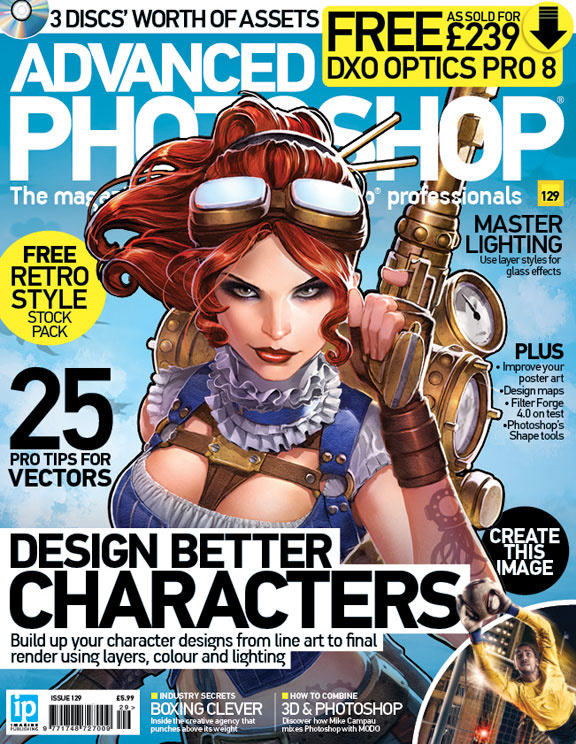 Next, here's a brand-new tutorial from
PHOTOSHOP CREATIVE

. 
This time it's Vampires + Steampunk: